About
I long, as does every human being, to be at home wherever I find myself.
Newer posts are loading.

You are at the newest post.
Click here
to check if anything new just came in.
What Is Painful Heel
Overview
The plantar fascia is a strong, relatively inflexible, fibrous ligament band that runs through the bottom of the foot. That band helps to keep the complex arch system of the foot, absorb shock, plays a role in body balance and in the various phases of gait. The band transmits your weight across the bottom of the foot with each step you take. When the heel of the trailing leg starts to get off the ground, the band bears tension that is approximately twice the body weight. The tension on the band at this moment is even greater if the calf muscles are not flexible enough.
Causes
Training on improper, hard and/or irregular surfaces as well as excessive track work in spiked shoes, or steep hill running, can stress the plantar fascia past its limits of elasticity, leading to injury. Finally, failure in the early season to warm up gradually gives the athlete insufficient time for the structures of the foot to re-acclimate and return to a proper fitness level for intensive exercise. Such unprepared and repeated trauma causes microscopic tearing, which may only be detected once full-blown plantar fasciitis and accompanying pain and debilitation have resulted. If the level of damage to the plantar fascia is significant, an inflammatory reaction of the heel bone can produce spike-like projections of new bone, known as heel spurs. Indeed, plantar fasciitis has occasionally been refereed to as heel spur syndrome, though such spurs are not the cause of the initial pain but are instead a further symptom of the problem. While such spurs are sometimes painless, in other cases they cause pain or disability in the athlete, and surgical intervention to remove them may be required. A dull, intermittent pain in the heel is typical, sometimes progressing to a sharp, sustained discomfort. Commonly, pain is worse in the morning or after sitting, later decreasing as the patient begins walking, though standing or walking for long periods usually brings renewal of the pain.
Symptoms
Plantar fascia usually causes pain and stiffness on the bottom of your heel although some people have heel spurs and suffer no symptoms at all. Occasionally, heel pain is also associated with other medical disorders such as arthritis (inflammation of the joint), bursitis (inflammation of the tissues around the joint). Those who have symptoms may experience 'First step' pain (stone bruise sensation) after getting out of bed or sitting for a period of time. Pain after driving. Pain on the bottom of your heel. Deep aching pain. Pain can be worse when barefoot.
Diagnosis
Plantar fasciitis is usually diagnosed by a health care provider after consideration of a person's presenting history, risk factors, and clinical examination. Tenderness to palpation along the inner aspect of the heel bone on the sole of the foot may be elicited during the physical examination. The foot may have limited dorsiflexion due to tightness of the calf muscles or the Achilles tendon. Dorsiflexion of the foot may elicit the pain due to stretching of the plantar fascia with this motion. Diagnostic imaging studies are not usually needed to diagnose plantar fasciitis. However, in certain cases a physician may decide imaging studies (such as X-rays, diagnostic ultrasound or MRI) are warranted to rule out other serious causes of foot pain. Bilateral heel pain or heel pain in the context of a systemic illness may indicate a need for a more in-depth diagnostic investigation. Lateral view x-rays of the ankle are the recommended first-line imaging modality to assess for other causes of heel pain such as stress fractures or bone spur development. Plantar fascia aponeurosis thickening at the heel greater than 5 millimeters as demonstrated by ultrasound is consistent with a diagnosis of plantar fasciitis. An incidental finding associated with this condition is a heel spur, a small bony calcification on the calcaneus (heel bone), which can be found in up to 50% of those with plantar fasciitis. In such cases, it is the underlying plantar fasciitis that produces the heel pain, and not the spur itself. The condition is responsible for the creation of the spur though the clinical significance of heel spurs in plantar fasciitis remains unclear.
Non Surgical Treatment
Stretching is the best treatment for plantar fasciitis. It may help to try to keep weight off your foot until the initial inflammation goes away. You can also apply ice to the sore area for 20 minutes three or four times a day to relieve your symptoms. Often a doctor will prescribe a nonsteroidal anti-inflammatory medication such as ibuprofen or naproxen. Home exercises to stretch your Achilles tendon and plantar fascia are the mainstay of treatment and reduce the chance of recurrence.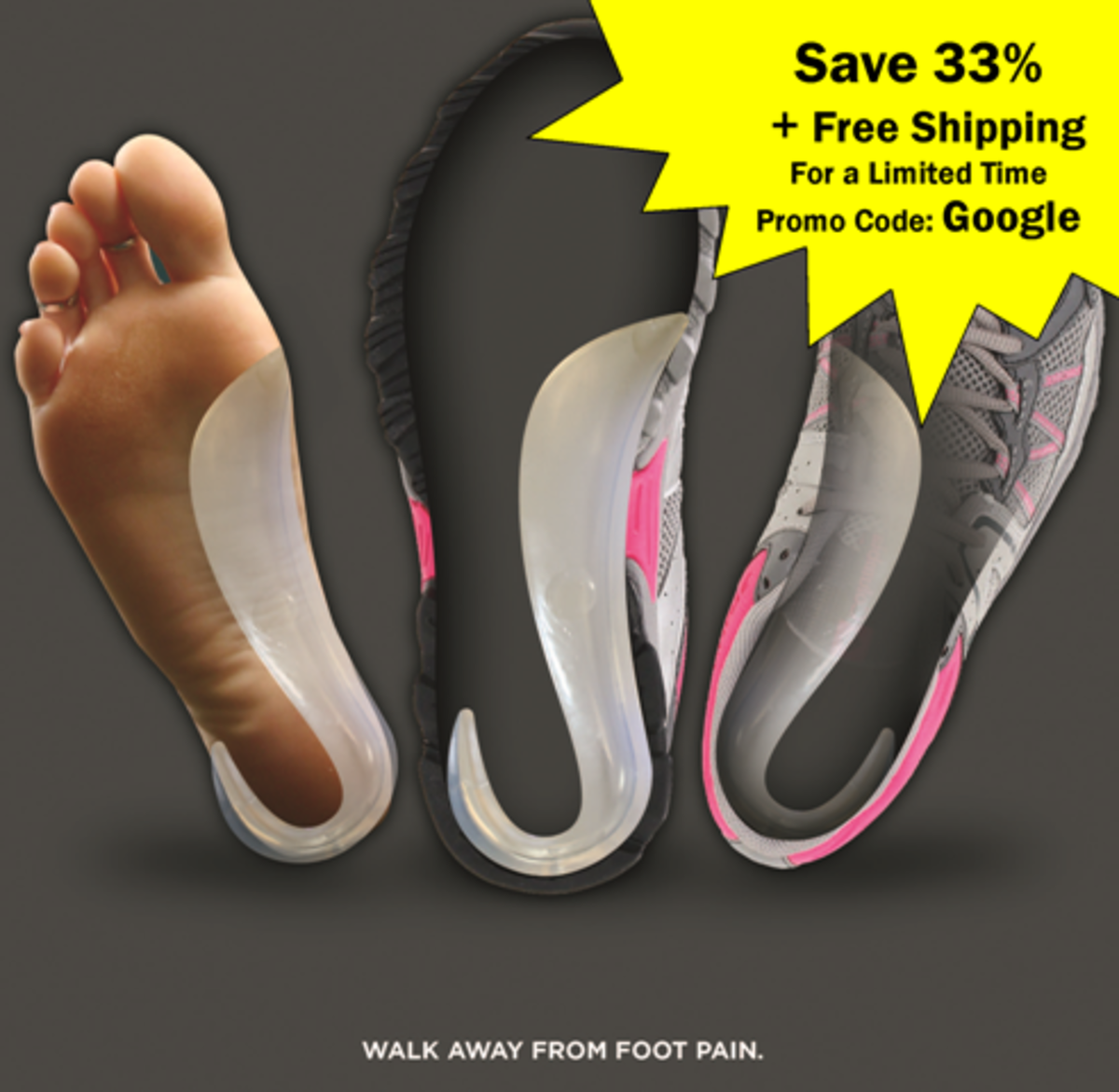 Surgical Treatment
When more conservative methods have failed to reduce plantar fasciitis pain, your doctor may suggest extracorporeal shock wave therapy, which is used to treat chronic plantar fasciitis. Extracorporeal shock wave therapy uses sound waves to stimulate healing, but may cause bruises, numbness, tingling, swelling, and pain. When all else fails, surgery may be recommended to detach the plantar fascia from the heel bone. Few people need surgery to treat the condition.
Stretching Exercises
Exercises designed to stretch both your calf muscles and your plantar fascia (the band of tissue that runs under the sole of your foot) should help relieve pain and improve flexibility in the affected foot. A number of stretching exercises are described below. It's usually recommended that you do the exercises on both legs, even if only one of your heels is affected by pain. This will improve your balance and stability, and help relieve heel pain. Towel stretches. Keep a long towel beside your bed. Before you get out of bed in the morning, loop the towel around your foot and use it to pull your toes towards your body, while keeping your knee straight. Repeat three times on each foot. Wall stretches. Place both hands on a wall at shoulder height, with one of your feet in front of the other. The front foot should be about 30cm (12 inches) away from the wall. With your front knee bent and your back leg straight, lean towards the wall until you feel a tightening in the calf muscles of your back leg. Then relax. Repeat this exercise 10 times before switching legs and repeating the cycle. You should practise wall stretches twice a day. Stair stretches. Stand on a step of your stairs facing upstairs, using your banister for support. Your feet should be slightly apart, with your heels hanging off the back of the step. Lower your heels until you feel a tightening in your calves. Hold this position for about 40 seconds, before raising your heels back to the starting position. Repeat this procedure six times, at least twice a day. Chair stretches. Sit on a chair, with your knees bent at right angles. Turn your feet sideways so your heels are touching and your toes are pointing in opposite directions. Lift the toes of the affected foot upwards, while keeping the heel firmly on the floor. You should feel your calf muscles and Achilles tendon (the band of tissue that connects your heel bone to your calf muscle) tighten. Hold this position for several seconds and then relax. Repeat this procedure 10 times, five to six times a day. Dynamic stretches. While seated, roll the arch of your foot (the curved bottom part of the foot between your toes and heel) over a round object, such as a rolling pin, tennis ball or drinks can. Some people find that using a chilled can from their fridge has the added benefit of helping to relieve pain. Move your foot and ankle in all directions over the object for several minutes. Repeat the exercise twice a day.